Dairy products for the Caribbean
Our dairy products meet the highest quality standards for importers in the following food sectors:
industry
wholesale suppliers
foodservice distributors
retail
We offer a large range of milk products. Under our own private label: Countre Dairy we offer sterilised milk and full cream flavoured milk from Belgium. In addition, The English Cheese Co. is our private brand for authentic cheddar cheese from the UK. The brands Countre Dairy and The English Cheese Co. are well known in the Caribbean market in countries such as Jamaica, Barbados, and Trinidad & Tobago.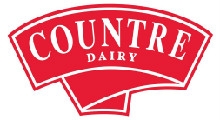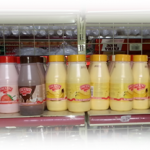 Product Specification
We offer a large variety of dairy products: sterilised milk, full cream flavoured milk, uht milk, and cheddar cheese.
Shipped to any port (CIF) in the Caribbean: Trinidad & Tobago, Barbados, and Jamaica.
We deliver full container load 20 ft (FCL).
We are partner for major importers (industry, wholesale suppliers, foodservice distributors, and retail) in Jamaica, Barbados, Trinidad & Tobago, and in the other countries in the Caribbean market.
How to order our dairy for the Caribbean market:

Enquiry
Fill the contact form:
Specify your request
(incl.: product(s) / quantity / CIF)

Container
Min. order 20 ft. reefer container (±10.000kgs)

Shipped
Shipped to any CIF port in the Caribbean Islands
Direct Contact
Want to know more about how to import a full container of milk and cheddar cheese to the Caribbean? Please call us or leave a message and we will contact you as soon as possible.